Dear Jim, many thanks for the book, "After the empire". It was a timely read and has allowed me to observe, on the front line, the ideas that Emmanuel Todd outlines in his book. Certainly, from my experience here in upstate New York, the American system does appear to be in decline. However perhaps you would appreciate more my basic observations rather than a recapping of the main tenets in the book.
My first impressions of this place were not so good. It all began when I was picked up at JFK airport. As we left the area and headed out onto the freeway, there was a 6 story building going up in flames. "Christ!" I thought, "the buildings are burning all around me". But no, it was only one, but it is a bit like stepping out of a plane and putting your foot into a dog shit. It is only natural then to think, are there a lot of dogs shits around here? Is this normal to stand in one so soon? Will it happen regularly? Is this sort of thing tolerated?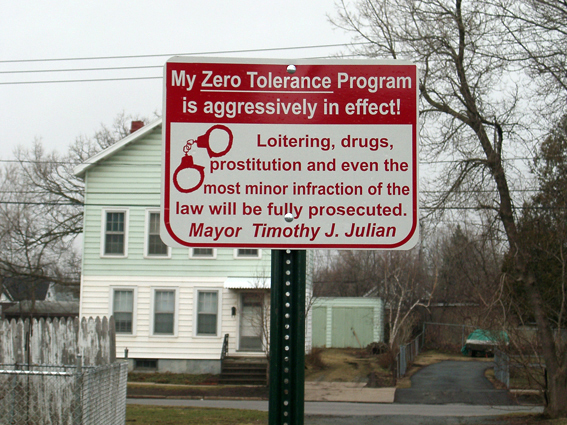 Sculpture Space is a workshop/residency programme for visual artists, so I do not expect polished floors and comfy chairs. The people I have met have all been very pleasant and open minded liberals. However there is still a sense of isolationism, and I have been asked on many occasions what the rest of the world thinks of the USA. Not able to speak for all the world, I try and be as diplomatic as possible. Most people take the bad news on the chin, but there is a prevalent defence mechanism that kicks in to the conversation if I become to explicit. I have been screening the BBC documentary "The Power of Nightmares" and many people as asking for a copy. However Emmanuel Todd's book is another matter, and will come as a shock to most. It may take a couple of generations yet to reach fruition, but the signs are clear and America's time is definitely on the wane.
Utica may not be typical of the USA but it does illuminate certain aspects of their society. Here is a transcript of my conversation with a policeman after being pulled over while bicycling along the road on a pleasant Sunday afternoon.
Aeneas: Oh! Are you stopping me? (looking at both officers)
Policeman #2: Yep. Do you have some I.D?
Aeneas: Yes I have a passport. Just let me rest my bike against this lamppost.....here you are.
Policeman #2: Where are you from?
Aeneas: Scotland
Policeman #2: Did you cycle here?
Aeneas: No I swam most of the way?
Policeman #2: Mr Wilder, is that right?
Aeneas: Yes that's right.
Policeman #2: What is your first name.
Aeneas: Aeneas
Policeman #2: And your date of Birth
Aeneas: 29 th of the 3 rd sixty seven.
Policeman #2: What you doing here? All the businesses are closed around here on Sundays.
Aeneas: I am just out for some fresh air.
Policeman #2: Where are you staying
Aeneas: Jason Street
Policeman #2: You are a long way from Jason street. *(I was about 2kms away)
Aeneas: I am just out for a cycle
Policeman #2: What brings you to Utica
Aeneas: I have been invited to spend some time at Sculpture Space, here in Utica. Do you know Sculpture Space?
Policeman #2: Yep. Well all the businesses round here are closed on Sundays. Be careful.
As I got back on my bike the dogs in the back of the police pickup started barking like hounds from hell. This little episode can be easily dismissed. However, it did not make me feel comfortable and I decided to head back to Sculpture Space, where at least I would not be in danger of being stopped and questioned for no apparent reason.
The police were perhaps a little edgy as one of their colleagues had been gunned down during a jewellery store robbery the week before. They may also have a long term stress issue in their lives as Utica was once a bit of a Crack haven. The crack problem was so bad here that landlords would set fire to their properties just to burn out the crack tenants - it was the only way to get them out of the building. There was a rash of house burnings that decimated the Cornhill area of Utica, with an Arson Investigation Team set up to look into why so many houses were burning down in Utica. Eventually the insurance companies stopped paying out to anyone whose property burned down and the national guard was brought in to bulldoze the remaining problem properties. A happy ending to this story is that Utica has the highest number of Bosnian refugees in the US. The vast majority of them were housed in the decimated Cornhill area, and have turned the communities fortunes around. Garden flowers and freshly painted porches abound. Who indeed needs old Europe, I wonder?
Well, Jim I must keep things short this time. I have too may things to do and not enough time, as usual. Best of luck with your Phd thesis, and if I get out of here alive I will make a point of visiting you soon. Ciao, bello, aeneas